WHAT FAT BURNER IS RIGHT FOR ME?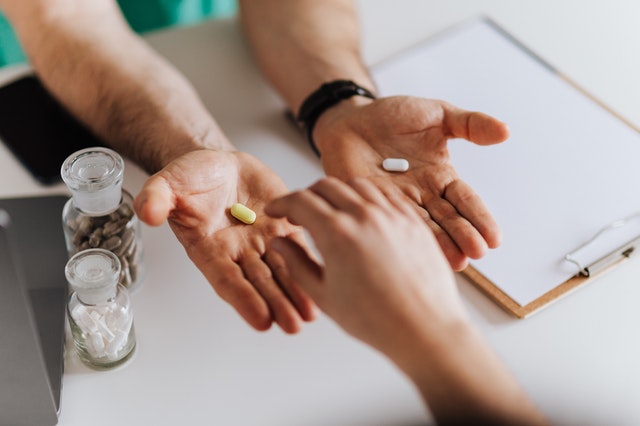 WHAT FAT BURNER IS RIGHT FOR ME?
Fat burners can be an effective weight loss agent alongside a calorie-conscious diet. The ingredients generally used in fat burners are designed to boost energy levels, get rid of water weight, increase your metabolic rate, and suppress appetite. 
Ultimately, fat burners promote a calorie deficit by increasing the number of calories you burn and reducing the number of calories you eat. 
FAT BURNERS ARE BENEFICIAL FOR THOSE LOOKING TO:
Lose Weight 
Get Rid of Stubborn Belly Fat
Increase Energy Levels
Gain a More Lean Physique 

Reduce hunger cravings

Lose water weight
However, with thousands of fat burners out there on the market, with different qualities and strengths, how do you know which one is right for you?
WHAT FAT BURNER SHOULD I USE?
Similar to pre-workouts, one of the main reasons why people opt for different fat burners, is due to their caffeine tolerance. A good indication of your caffeine tolerance is assessing how you feel after a standard cup of coffee; some people can be energized for hours, whereas others can down a cup and go straight to sleep afterward. There's generally just under 100mg of caffeine in a cup of coffee, and some fat burners can have contents of an excess of 300mg. Some people who are unaware of their low tolerance, purchase strong fat burners with the expectation of faster weight loss results, however, it is common for these people to experience increased anxiety, digestive issues, and jitteriness. These unfavorable effects will not aid your weight loss journey and may give you a false perception of the safety and effectiveness of fat burners. 
If you have assessed or know your caffeine tolerance, you can choose fat burners with more confidence. If you feel jittery after a cup of coffee, you will be best opting for a fat-burning that contains lower amounts of caffeine, whereas if you regularly consume coffee or energy drinks and remain physically and mentally calm then you will be able to benefit from stronger fat burners. 
NOT JUST CAFFEINE!
Just because a fat burner contains more caffeine does not necessarily mean that it is a more effective weight loss agent, as there are many other beneficial ingredients, that play equally important roles in weight loss. Such as long-lasting appetite suppression, fat oxidation promoters, potent thermogenic effects, and fast-acting diuretic qualities.  
Additionally, just because you don't regularly consume caffeinated beverages does not mean that Roxidex or Twisted tabs will be too strong for you. If you are concerned about your tolerance or feel uncertain about your sensitivity it would be appropriate to start with non-caffeinated fat burners or milder ones such as the Pure Labs T9, and then work your way up depending on how you respond. 
Best Fat Burner UK
IGNITES are brought to you by German Pharma. Ignites target fat loss through multiple pathways including thermogenesis, reducing hunger cravings, hormonal regulation favouring fat oxidation and promoting a negative energy balance. 
DEXAPRINE XR is a potent and extremely high stimulant fat burner. This is only recommended for those who have experience using stimulant based fat burners. This fat burner will significantly suppress appetite for several hours, help promote fat usage and provide its users with intense long lasting energy.
PNI OXY LEAN THERMO
is designed specifically for individuals who want to experience the weight loss benefits of fat burners, but have a low caffeine tolerance.
PNI OXYLEAN THERMO
prioritises increasing your metabolic rate and getting rid of excess water weight, with no jitteriness or crash due to its relatively low stimulant nature. 
Whilst
Pure Labs T9's
do not provide as much energy as the
T6's
, you will receive a significant energy boost, fueling an explosive workout or run.
Pure Labs T9 Extreme
are a unique fat burner as it contains natural fiber to make you feel fuller naturally, and chromium picolinate to balance blood sugars to reduce cravings. 
Pure Labs T6 Black
provides a huge boost in long-lasting energy and also effectively suppresses appetite, reducing cravings for hours. Many customers described
Pure Labs T6 Black
as the best fat burner for energy and weight loss, making it one of our most popular in the shop.
This high stim fat burner will fuel you for hours and significantly suppress your appetite. Additionally,
Turbo Cutz
also contain diuretics which will reduce your water weight, assisting weight loss and giving you a more shredded physique.
Turbo Cutz
is valued highly by regular users. 
This highly effective fat burner will give you long-lasting energy, fuelling you through a long shift or a workout and beyond. Additionally, many Roxidex users suggest that this fat burner provides heightened focus and mental clarity, allowing them to have a productive day at work or give them the edge in the gym or sporting competition.  
Similar to Roxidex,
Twisted Tabz
provide an insane amount of energy! One of the noticeable effects of this fat burner is its thermogenic benefits, you will feel a significant but comfortable increase in core temperature, increasing your metabolic rate and burning calories whilst rested.
Twisted Tabz
effectively suppress appetite, limiting cravings for hours.
PURE LABS - T6 BLACK U.S.A. EDITION 
Arguably the strongest and most powerful fat burner in store, T6 BLACK U.S.A are quickly becoming a popular weight loss agent. T6 BLACK  U.S.A has a similar ingredients panel to T6 BLACK but much higher dosed, particularly in regards to energy. T6 BLACK U.S.A is for experienced fat burner users. 
SUMMARY
Fat burners are effective and have many uses. They will significantly help your weight loss journey. It's important to choose the right fat burner for you, based on your goals, expectations, and caffeine tolerance. If you are still unsure about fat burners, come into the store or send us a message on Instagram @fitnessfactorygroup, the team will be happy to help. 
CAUTION: Do not take fat burners if you have high blood pressure, pregnant, breastfeeding or if you have any condition that relates to your CNS i.e epilepsy.
Disclaimer: Whilst taking fat burners you should remove or limit other forms of caffeine from your diet.